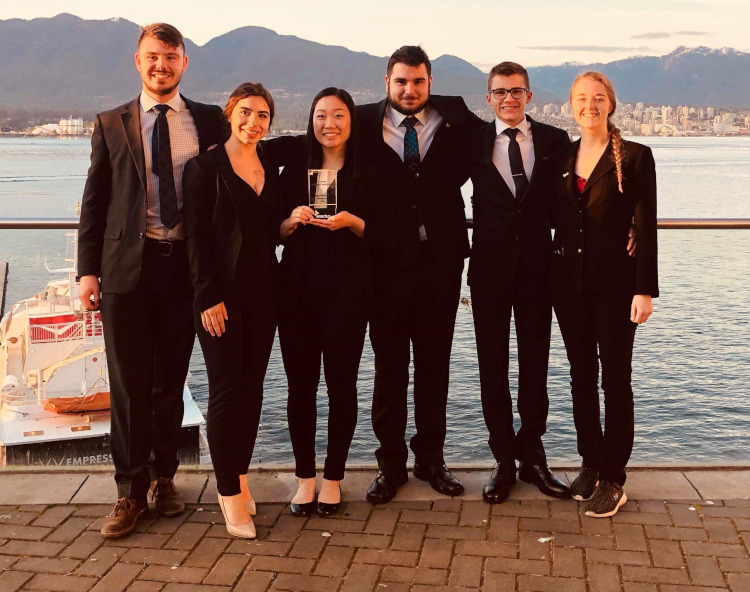 From May 7 to 9, Enactus Lakehead competed at the Enactus Canada National Exposition in Vancouver along with 68 other Canadian universities and colleges.
Enactus Lakehead presented two projects (Making Cents! and Getting Financially Lit!) in a dynamic 17 minute presentation and won runner-up in their league in the opening round.

Enactus is a global non-profit organization where students, communities and business leaders utilize entrepreneurship to address economic, social, and environmental needs. Through Enactus, student leaders around the world create social enterprises that address the United Nations 19 Sustainable Development Goals.
In March, Enactus Lakehead also won runner up in the CWB Financial Education Challenge in their league at the regional competition in Toronto. This is their second year of competing and the first time they have placed at the National Exposition.
Enactus Lakehead presented two projects:
Making Cents!, which addresses the closing of brick-and-mortar banks in Northwestern Ontario by running online banking workshops in senior centres in Northern Ontario communities such as Terrace Bay and Schreiber. Enactus Lakehead has entered a working relationship with the national credit union Alterna Savings to expand this project.
Getting Financially Lit!, which addresses knowledge gaps in budgeting and long-term savings for Indigenous youth who fly in from northern communities to attend Dennis Franklin Cromarty High School, a private First Nations high school in Thunder Bay.
Enactus Lakehead is proud to say that the team has completed and surpassed all three of its strategic goals for the 2018/2019 year. These goals were to (1) increase the number of dedicated Enactus members from 3 to 10, (2) partner with a community organization, and (3) create an award-winning project. They met and exceeded all three goals.
Following Enactus Lakehead's incredible growth, the team will continue to work on improving Making Cents! and Getting Financially Lit! next year in order to make them sustainable.