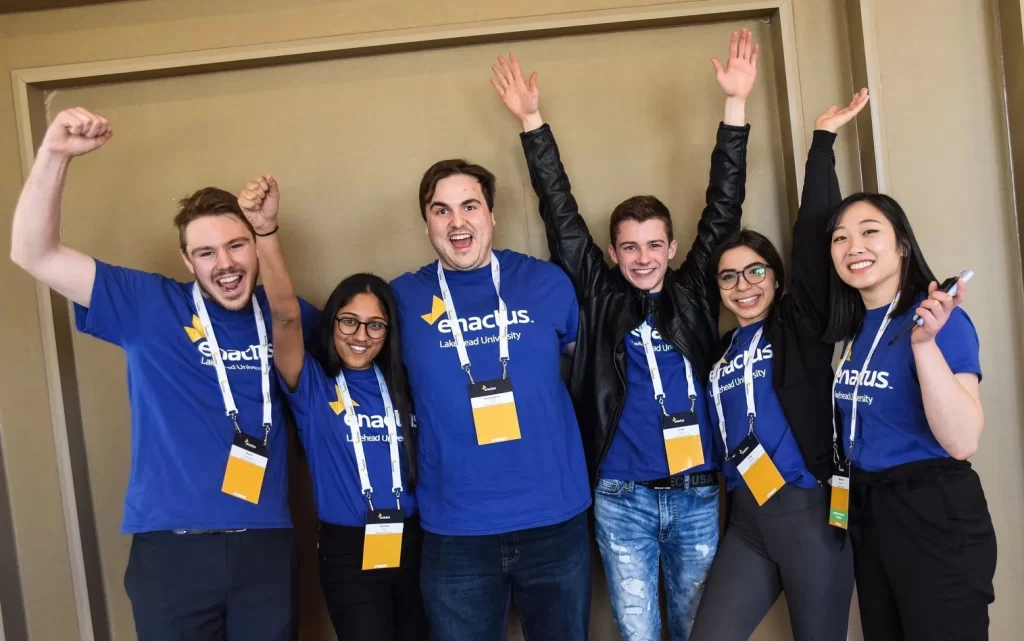 University can be a daunting and anxiety-inducing experience at the best of times, and the COVID-19 pandemic has only exacerbated that stress for students.
So students involved with global non-profit Enactus chapters at the University of Toronto and Lakehead University in Thunder Bay are building tools to help their peers deal with the isolation of remote learning and reduce the stigma related to poor mental health.
"I think some students could be afraid to reach out for help, or they don't want to admit to themselves that they need help," said Stephanie Lee, a co-president of the U of T chapter, which is developing a support network called Connect-Us it plans to launch in time for the start of the new school year in September.
The platform will launch initially on Discord, an invite-only text, video and voice program popular with younger people, and aims to help students connect with and befriend others, join gaming tournaments and point them to existing mental wellness resources on or near campus.
Using Discord will allow participants to join channels that are, for example, related specifically to their program of study.
The issue of mental health has come into sharp relief during the pandemic, which has led to a jump in calls to crisis lines and mental health professionals.
Online resources are seen as particularly useful for younger people, who are often more comfortable using technology to access services.
While initially restricted to University of Toronto students, Lee and fellow chapter co-president Sarah Dai say if Connect-Us proves popular, they would look to expand to other universities.
Dai, who has previously been a "residence don," someone tasked with ensuring the well-being of students in campus accommodation, said the experience taught her that a lot of students don't know what resources are available.
"No one really knows one place to find it so it becomes really overwhelming, and they just don't seek it," Dai said.
Dai and Lee, who are both going into fourth year at U of T's Rotman business school, say they'd consider the project a success if it can attract 50 students by the end of December, and could look to expand the project into a mobile app.
Enactus chapters work on projects to help vulnerable groups in a business incubator-style program. Successful projects can be spun off after graduation, with a biodegradable plastic project from the U of T chapter recently raising $4.3 million.
The pair both took part in a virtual course launched earlier this month by the Mental Health Commission of Canada's (MHCC's) Opening Minds training arm, which has been working to reduce the stigma attached to mental health issues since 2007.
The MHCC team overhauled the training typically delivered face-to-face so it could get where it needed to go during the pandemic. Insurance company The Co-operators is providing financial support and mentors.
The four hours of training were attended by more than 70 students (split into smaller groups) who were looking to learn how to provide better peer support.
Supporting international students
Silas Young and two of his Lakehead University colleagues also took part.
Their project, InterGLO, aims to provide a similar peer support network specifically for international students coming to the campus in northern Ontario.
"We're aiming to achieve a more fluent bridging between international students coming to Thunder Bay and international students feeling comfortable and thriving in Thunder Bay," he said.
The project will aim to pair incoming students with students and other mentors from similar geographical locations or who speak the same language.
"They have different kinds of stress," said Young, who will be starting his third year of an accounting course come September. "There's culture shock and language barriers. Also just the usual stress of going to university for the first time and living in residence (and) there's financial stress — they pay much higher tuition than domestic students, and they don't have as many scholarship opportunities."
He said the current predicament has only exacerbated worries about student mental health.
"It's become much more important right now," he said. "People are feeling socially isolated with everything being online. People are struggling to access these resources."
InterGLO was the brainchild of Ashiana Ismail, an international master's student Young met when both were volunteering at orientation events last year. She graduated this summer and has been handing the reins over to new project managers.
Young said the virtual training he and the other members of his team received will help them develop more welcoming language to describe the struggles many young people face.
They are hoping that the project can bridge a gap in the provision of mental health services.
"It's very hard for people to get access to formal mental health resources like counsellors or therapists, not to mention some of it can be costly," he said. "So we thought this could be a more continuous and stable resource for students to draw upon without also feeling like they're being stigmatized because they are pursuing mental health help."