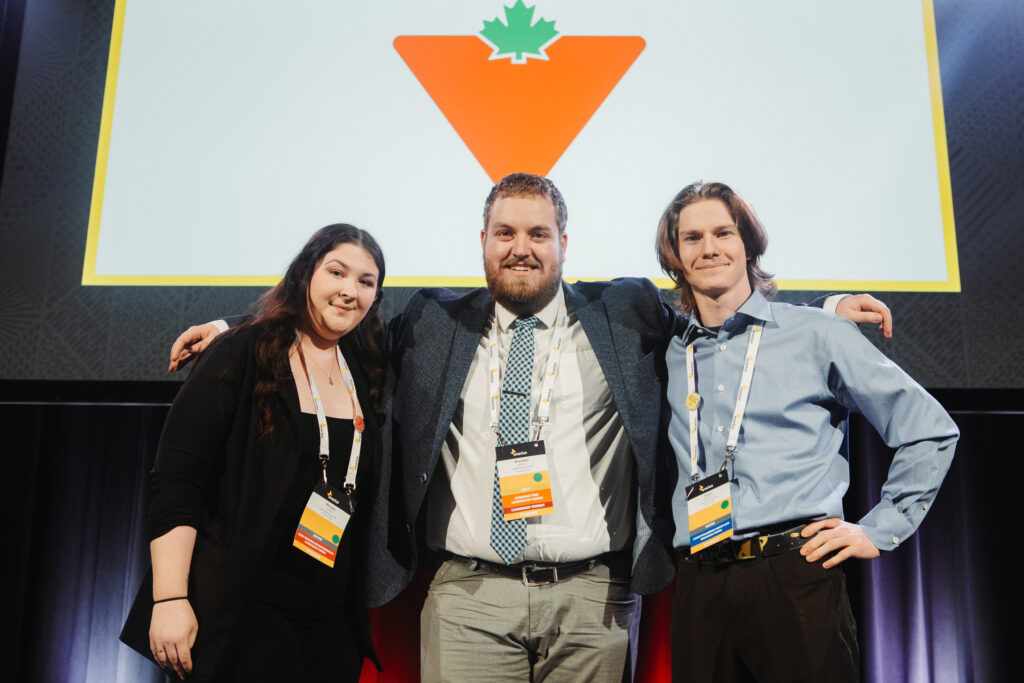 This past week, the team from Lakehead University took part in the Enactus Canada National Exposition to compete with their project GetFinLit, their Financial Literacy workshop that teaches high school and university students the essentials of Financial Literacy, along with, top job skills.
Each year, students from Enactus teams from all over Canada take part in a series of Regional and National challenges. This year marks the first year since the COVID-19 pandemic that teams have had the opportunity to compete in person.
This year's National exposition was held in Montreal, Quebec at the Palais de Congrés de Montréal. Teams competed in one of 10 leagues, with the top two teams from each league moving on to the Semi-Finals.
Alongside the competition, Enactus Canada and Partners presented several different workshops that team members took part in, including a Working the Room workshop presented by Enterprise Holdings, #EnactusCareers Workplace Readiness Forum presented by RBC Foundation, HSBC Women's Entrepreneurial Leadership Forum & Luncheon, as well as the Canadian Tire Leadership Luncheon and Forum.
Each year, Enactus Canada also recognizes the commitment and actions of members within the Enactus network. Team President Brandon Rehfuhs was recognized with the Founder's Bursary presented by the John Dobson Foundation recognizing his superior leadership and how he has gone above and beyond to help develop the team this past academic year.
Brandon also was recognized with the Enactus Canada Gold Community Service Leadership Award.
In addition, Morgan Gordon, the team's Vice-President of Marketing, was recognized with the HSBC Women's Entrepreneurial Leadership Award presented by HSBC Bank Canada. Morgan was one of the top 9 award recipients who were selected and recognized at the National Exposition.
Throughout the whole event, participants were able to talk and network with industry professionals and leaders.
To help finish off the week, Brandon participated in the Enactus Canada Leadership Summit located at Camp Otterdale, south of Ottawa. Student leaders from all over Canada were able to share best practices as well as goal planning for the upcoming academic year while getting some time to relax and network following the hectic competition.
Enactus Lakehead would like to thank all of the students, faculty, and staff who have volunteered numerous hours to advise and assist the team throughout all of its activities, including from the Faculty of Business Administration and from Ingenuity. Without the support of these individuals as well as the team's sponsors, inspirational trips like these would not be possible.